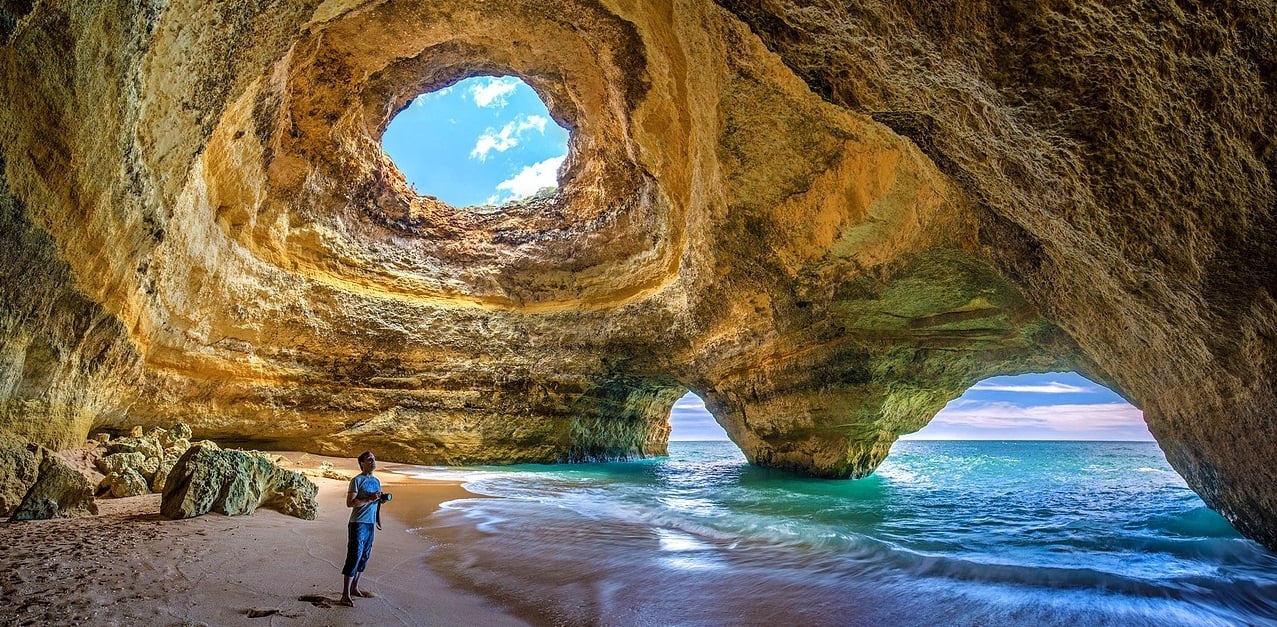 Lagos is one of the most cultural heritage cities in Portugal. This city has a certain kind of character to it that I felt while touring around it. It is situated on the beautiful western Algarve. Along the coastline, this city boasts the dramatic splendid scenes and its heritage. This is the most loved holiday destination in all the Algarve.
Ponta Da Piedade
It is a few minutes south of the center of Lagos city. This is the highlight of the Lagos touring. This places ranges from cliffs, the outcrops and stacked yellow and red limestone's, which are at a height of 20 meters. It is surrounded by gnarled walls and the shimmery crystal water below it. I took one of the kayak tours that are offered here, it is a very scenic and beautiful experience, and it also took me under the caves and natural arches. I went for a barefoot walk in the water, it is very dreamy.
Museu Municipal Dr Jose Formosinho
With so much tourist infrastructure to offer, this city remains the one with an absorbing story to tell about its heritage and history. I was very keen to make the most out of these attractions and they were absolutely amazing. This museum is the largest museum, inaugurated in 1934. It contains chapters and souvenirs from the Neolithic period through the Luso-lberians and the Romans, since the age of discovery. It offers various coins and the model of the city at that time and the tools used for local trades.
Dolphin Spotting
Another thing Lagos is famous for is Dolphin spotting. There are several companies that offered rigid-hulled inflatable boats. The trip lasts for about two hours. I don a wind resistant jacket and powered out to the open ocean. The dolphins I was able to spot were bottlenose dolphins and Risso's dolphins.